When:
October 12, 2017 @ 7:00 pm
America/Los Angeles Timezone
2017-10-12T19:00:00-07:00
2017-10-12T19:15:00-07:00
Where:
Anaheim's Business Expo Center
1960 S Anaheim Way
Anaheim, CA 92805
USA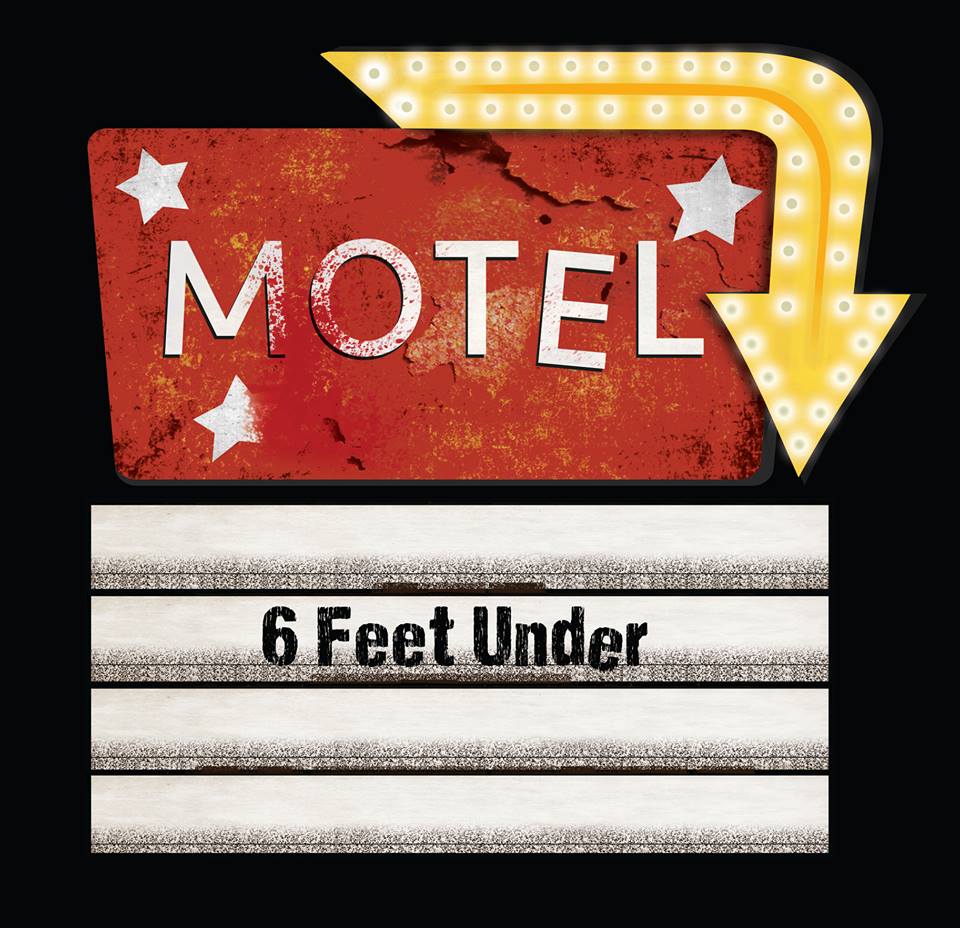 Located across the freeway from Disneyland at 1960 S. Anaheim Way, Anaheim CA 92805 THE MOTEL is a motel themed haunted house that includes an actual maze.
Building Occupational Opportunities and the MOTEL 6 Feet Under launches in Anaheim!
A new charitable organization is opening its doors in Anaheim. Building Occupational Opportunities (BOO!) has a mission to provide training in theatrical arts and construction to underserved adults. The premiere program of this organization is the construction of the MOTEL 6 Feet Under haunted house. Located in Anaheim's Business Expo Center, the haunted house is an actual maze, you could have a walk through of twenty minutes….or thirty….or more! But don't worry. You won't be alone. A swarm of animatronic monsters and undead MOTEL staff will be lost with you. With too many surprises to see in one pass through, the haunted MOTEL has come to life!
"We wanted to involve community members in creating something unique for the city of Anaheim. The haunted house features a motel theme to pay tribute to the amazing things the City's resort area has to offer," said Carolyn Carpenter, BOO! CEO and Co-Founder. BOO! is a family founded and operated charity covering three generations…From traveling the carnivals in the 1960's & 70's to building in Anaheim today. You can take the kids out of the carnival but you can't take the carnival out of the kids!
Generous companies have contributed to launch this charitable organization. Anaheim's Business Expo Center is partnering to provide the location. Turner Construction is the title sponsor. These generous companies are joined by, Brookfield Homes, Freeman, Largo Concrete, LKQ Pick Your Part, Mills Auto Collision Center, Pan-Pacific Mechanical, Raymond Group and Squires Lumber
The haunted house sparked its beginnings through the Anaheim Fall Festival, a tradition that has benefited the City of Anaheim for over 90 years. The Anaheim Fall Festival and Halloween Parade will take place on October 24th in downtown Anaheim. The Miss Anaheim Fall Festival Pageant is accepting applications and will also be held at the Business Expo Center on September 27th. More information can be found at: www.anaheimfallfestival.org
Sponsorships for BOO!'s MOTEL 6 Feet Under are still available. More information and tickets are available at www.motel6feetunder.org
"We build lives…..and haunted houses!" Like us on Facebook! www.facebook/motel6feetunder