Welcome to the Los Angeles Haunt Calendar. This is a list of all the haunted houses, immersive theater, escape rooms, and other spooky and creepy things we can find. If you'd like your dates added, please email us!
For a printable version, please use the "Agenda View" by clicking the "Month" drop down on the right of the calendar or by clicking HERE. After this is done, you'll see a printer icon. Click that and print away!
Want to hit more than one haunt in one night? Want to see how far away something is from you? The Los Angeles Haunt Map is a good way to see what events are in the area. It should make your planning a bit easier using this. I'll be updating this as new dates get added to the calendar.
Oct
21
Sat
Into The Black
Oct 21 @ 2:00 pm
Bone Y​ard Effects, I​nc. is Introducing a New Multi level Horror Experience coming to the Pomona Fairplex in October 2017.
​There is a Short Horror Film, which follows a paranormal team who venture deep into the woods to look for the legendary Black house that was built back in 1866. The Black family were known to be heavily into the Occult and Devil worship.
Next, there's a Haunted Attraction. Here you follow in the footsteps of the paranormal team once they are inside the Black house where demons lurk within. OH and by the way, you walk through alone. YES…we said ALONE!
There is also a Virtual Reality Experience that will bring you back in time to witness the horrors that happened in the Black house.
​And if that's not enough…We have a Behind the Scenes Documentary that will show you our experience of bringing this to life!
Freakling Brothers Trilogy of Terror – Las Vegas
Oct 21 @ 6:00 pm
Dates and Times

Ticket Prices

Freak Facts
Established in 1976, Freakling Bros., creators of Las Vegas' premiere haunted attractions, unveiled the cities first free-standing haunted attractions in 1992 at the corner of Sahara and Decatur Boulevard.


Three years later the company pioneered the development of the industry's first six trailer, completely self-contained mobile attraction, paving the way for a new concept in "haunted houses" that would sweep the country.

By the year 2000, two additional attractions had been added giving the company three separate and unique haunted structures. Every few years one of these attractions is demolished and completely rebuilt, insuring Freakling Bros. the ability to present the newest and most innovative technology available.


In 2011, in an aggressive attempt to remain on the cutting edge, we unveiled the first ever R-Rated Haunted attraction in the state of Nevada, The Gates of Hell: an experiment in serious, uncompromising, interactive horror. It was an unprecedented gamble based on one simple theory: that our adult audience was ready for something more. What we had initially built for a niche' audience surprised us by becoming a main stream success. Geared for the 17+ crowd, and based on the concept that "things happen to you", The GATES of HELL is now a nationwide haunt industry phenomenon and an absolute game changer in the city of Las Vegas. 2011 represented a sort of rebirth for Freakling Bros. We experienced overwhelming crowds, and were Ranked #1 in the Western U.S. by Scarezone.com.
Then in 2013, with the unveiling of The Victim Experience, an all new level of intensity was achieved: "The only must-see Haunt in Nevada!". "Third most Extreme Haunt in America!". "Our staff considers Freakling Bros. one of the top Haunted Attractions in the world!". We have reestablished ourselves, once again, as the trend setter in the haunt industry.


By concentrating on primal fears, relying on the power of live performers, and employing the art of theatrical illusion, Freakling Bros. has been and continues to remain a leader in the haunted attraction industry, with a reputation as "one of the best in the business" for over 30 years.
Rizo Scarehouse – Home Haunt
Oct 21 @ 6:00 pm
Hotel Fear and Asylum – Las Vegas

@ Meadows Mall
Oct 21 @ 6:30 pm
Frequently Asked Questions
Will I be scared?
Hopefully, that IS the purpose of a Haunted House! Remember different things frighten different people. What you might find disturbing may be terrifying to others. Our main goal is to entertain!
Can I bring children?
While you can bring children, it is up to the individual parent. We try and present a very realistic environment that may be disturbing for those of an impressionable age. But it will vary with the individual. We have had adults pee their pants and the 8 year old with them want to go through again!! Only YOU know what is best for your child.
You said some people actually pee their pants?
Yes, that IS true! We usually have several confirmed "wetters" each weekend. See, our goal IS to entertain!
Can the actors touch you?
No. While the actors are trained not to touch you, the very close proximity or your own fear may result in you accidentally bumping into one of our actors. Of course if you don't behave while in the haunt you're "Open Season!" The "Undead" have been know to rip off an arm or leg, depending on what's closest!!
Is the fog or smoke dangerous?
We do not use any chemical fog within the structure of the attraction. We may utilize a fog machine in outdoor areas. It is a glycol based fog that is totally safe and harmless, but does look cool!
Can I bring my cell phone?
Sure you can bring it, but it is best if you turn it off and bury it deep in a pocket during your "stay". Cell phone use is not allowed within the haunt and when scared anything in your hand or easily accessible pocket is usually the first thing that goes!!! Anything lost within the haunt will be collected at the evening's end and available at the ticket booth the following night. Good rule, if you don't want to lose it… don't bring it!
Is photography allowed?
Sorry, but no. There are many reasons including the fact that a flash or strobe will temporarily blind our actors. It disrupts the other guest's experience. If you are pausing to take pictures you slow down the line behind you. Besides you walk through our attractions with your hands on the shoulders of the person in front of you, so you will be too busy to take pictures. See the web site, there are cool pictures there (and we already tossed out the ones that were blurry!)
Is this one of those Haunts that just have a bunch of black walls and then some spots where the actor jumps out and screams BOO!
That is blasphemy! We pride ourselves in the fact that our job is to transport you into an altered reality. You do not merely walk a hallway and look into a cheesy scene, you walk through and are enveloped to become part of the scene. This is a living (or unliving) themed story that you not only see, but experience. You escape the mundane rigors of your normal life to spend a few minutes in the heightened experience of OUR world! There are black areas within the Haunt because let's face it, our biggest fear is the dark! Oh and by the way, our actors NEVER say BOO! Electroshock Therapy took care of that!!!
So will I see a jumbled sequence of different rooms like aliens, then vampires, then clowns?
Remember I said a THEMED story! The Asylum is just that, a walk through a sanitarium. You may become one of the patients, but you won't find an alien ship next to a vampire right behind the werewolf. Our Hotel Fear may have some strange guests, but sorry no aliens! We try to stay true to the theme, again to immerse you in our altered reality! Our haunts are NATIONALLY recognized attractions, voted one of the Top 13 Haunts in the country!!!
So will I see Freddy or Leatherface or other movie monsters?
No, while someone like Freddy might be institutionalized, movie monsters have no business in our haunts. Any movie monster is a copyrighted character and should not be used without written permission. We utilize original characters and storylines. While it may take more imagination, the result is more satisfying for both the actors AND the audience.
Is there an R rated Haunted House?
There is no such thing as a rated haunted house, unless you are rating it yourself. Claiming an attraction is R or even X rated is merely a marketing gimmick. Of course if a Haunt says it is X rated and publicizes it has nudity, you might want to ask some questions! Some haunts are more intense due to their design or theme. Ours are more intense. We do not design them for children or even teens. We do not overuse gore. Too many have an attitude that if you can't think of a way to actually scare people, then make it gory. Instead, we scare people!!
What are your attractions rated?
Again we do not have "ratings". A reporter went through and told us that… " If other haunts are supposed to be R rated then I would have to rate this XXX! This was REALLY scary!" His words not mine! You be the judge.
Is there a Haunted House with 13 floors and you get your money back if you make it through?
That's called an Urban Legend. If one person made it through, he would just tell all his friends the "secret" and the haunt would be out of business!!! We HAVE to make money or we can't come back next year!!
Is there a refund policy?
Sure… our policy is there is NO refund! Once you buy your tickets, you own them. It is our job to scare you. If you stand in line and get too scared to go in, then we have already done our job before you even entered!!! If you are too scared to continue, we have done our job! If we have done our job, there is no reason for a refund!
Is there a discount for children?
No. We do NOT discriminate! We scare everyone equally!
Is there a group discount?
Yes. Qualified groups of twelve (12) or more can receive a discount if the tickets are purchased in advance. For any group sales questions email groupsales AT lasvegashaunts.com. Include a contact phone number and we will call you.
Are there discounts available?
Yes! We have discount coupons available at our sponsor's locations. There is also an online coupon with a valid email address. No coupon can be combined with any other coupon or offer.
How can I get additional information?
If your questions are not answered here email us at: info AT lasvegashaunts.com
Beware the Dark Realm – Home Haunt

@ The Dark Realm
Oct 21 @ 7:00 pm
Information
Beware the Dark Realm is a FREE non profit Halloween Haunt to help raise funds/food for the local Santa Clarita Food Pantry. Beware The Dark Realm originated in 2013, however the haunt owners have been building home and professional haunts since 1971. Beware the Dark Realm haunted house is a high intensity walk-through attraction filled with terrifying live monsters, amazing special effects, and incredible sets, making this one of the premiere home haunts in California.
Dates: Saturday, October 14th, Friday, October 20th, Saturday, October 21st, Friday, October 27th, and Saturday, October 28th.
Price: FREE (Donations welcome)
Frequently Asked Questions
What are the hours of operation?Is there a cost to go through the haunt?
7-10pm
How much does it cost?
Nothing, this is a FREE non profit event
Is there an age limit?
No, however this is a scary event. We do however offer a non scare version from 6-7pm every night of operation
Will the monsters touch you?
No, the monsters will never come in contact with the guests.
Is there smoke in the haunted house?
Yes we do use fog machines
Are there strobe lights/other dramatic lights in the haunted house?
Yes
Is Beware the Dark Realm open if it rains?
Yes/No the staff will decide if there is too much rain to continue running the event.
Can we take photos/video of the haunt?
Yes! Just remember to tag us on all your social media/ send us a copy!
And the #1 most asked question – is it scary?
Boot Hill – Home Haunt
Oct 21 @ 7:00 pm
Orange County's MOST ELABORATE yard display
BOOT HILL rises from the fog for it's 18th year to haunt the residence at 16 Goldenrod in Irvine, California. The unearthly spirits from the Old West town of Bridgewood will materialize for EIGHT haunting nights, transforming the residence at 16 Goldenrod into the old church and cemetary that once occupied this hallowed ground.
Come if you dare… but beware the ghost of Jedediah Smith, as he has been known to roam the decaying grounds of Boot Hill, exacting revenge on all who cross his path!
Weekend and Halloween night parking will be ***EXTREMELY LIMITED*** Parking is available at nearby Springbook Elementary School (on Springbrook)
until 10pm ONLY. After 10pm cars may/will be ticketed.
Creep Los Angeles Presents: "Lore"

@ The Reef
Oct 21 @ 7:00 pm
Just Fix It Productions, the creative minds behind Creep LA and The Willows, brings to life Amazon Prime Exclusive's Lore, a truly unique interactive experience.
Taking place at Magic Box LA (1933 S. Broadway Blvd, Los Angeles, CA) in Downtown LA on select dates from October 5th through November 12th, thrill seekers are invited to step into an altered world where folklore comes to life. Whereas fear is best kept buried, Creep LA embraces the folklore to unveil the frightening truth: the scariest stories are often rooted in truth. In this space, stories aren't just tales around a campfire, but an experience that will creep inside and leave you haunted.
Derived from Aaron Mahnke's popular podcast Lore which averages five million monthly listens, Amazon Prime Exclusive's new series Lore is a six-episode anthology series (streaming globally on Amazon Prime on October 13th) that presents the frightening and often disturbing tales based on real people and events that have led to our modern-day myths and legends. Celebrating the origins of the horror genre, Lore explores the real-life tales behind pop culture's most legendary horror myths, such as vampires, changelings, werewolves, séances and possessed dolls. Creep LA will bring real-life historical events that birthed many folk tales which ultimately spawned some of our darkest nightmares to life pulling inspiration and using elements from the show.
Upon entering Creep LA: Lore, handlers will guide groups of eight brave souls inside this imagined universe where groups travel through a fully engaging, multi-sensory, 1-hour walk-thru experience within a dynamic and diverse environment of moody rooms, intimate encounters, and terrifying scenarios. At Creep LA: Lore, everyone is part of the experience whether they intend to be or not.
#CREEPLA #LORETV
-PLEASE ARRIVE TEN MINUTES PRIOR TO YOUR SHOWS START TIME ( I.E 7PM-7:20PM | ARRIVE 6:50PM).
BY PURCHASING A TICKET, YOU AGREE TO THESE TERMS:
-CREEP LA: LORE IS A FULLY IMMERSIVE, MULTI-SENSORY EXPERIENCE IN WHICH GROUPS OF 8 ARE INVITED TO EXPLORE HIDDEN SCENES, INTIMATE ENCOUNTERS AND FRIGHTFUL SITUATIONS.
-THE SHOW HAS A RUN TIME OF 1 HOUR WITH NO INTERMISSION.
-"LORE" IS NOT RECOMMENDED FOR AUDIENCE MEMBERS WHO ARE NOT COMFORTABLE WITH WALKING, STANDING, CLIMBING STAIRS, MOMENTS OF COMPLETE DARKNESS, MATURE THEMES, OR BEING IN CLOSE PROXIMITY TO STRANGERS AND PERFORMERS. YOUR ATTENDANCE AND PUNCTUALITY ARE STRESSED, AS THIS SHOW IS CREATED FOR YOU.
-WE RESERVE THE RIGHT TO REFUSE OR REMOVE GUESTS FROM THE SHOW DUE TO INAPPROPRIATE BEHAVIOR AT ANY TIME WITHOUT REFUND OR RE-ADMITTANCE.
-PLEASE ARRIVE SOBER.
-PLEASE FOLLOW ALL DIRECTIONS AND INSTRUCTIONS; INABILITY TO FOLLOW INSTRUCTIONS COULD RESULT IN REMOVAL.
-THE USE OF FOG MACHINES/STROBE LIGHTS AND LOUD SOUND WILL BE INCORPORATED THOUGHOUT THE EXPERIENCE.
-ALL TICKET SALES ARE FINAL & NON-REFUNDABLE.
Field of Screams – The Haunted Stadium

@ The Haunted Stadium
Oct 21 @ 7:00 pm
There are two ways to attend this event:
Advanced Online Tickets
This option saves you time from having to wait in the long lines at our box office. It also assures you a ticket ahead of time, so if the event happens to sell out, you won't be left out.
Currently, only General Admission tickets are available to purchase online.
VIP tickets must be purchased at the box office.
Buy Tickets "At the Box Office"
This option may be for you if you decide to come to the Field of Screams the Haunted Stadium at the last minute and don't have the time to purchase your tickets ahead of time. Simply come to Storm Stadium during our hours of operation and purchase tickets at our box office window with any major credit card or cash. Sorry, no checks.
General Admission Ticket – Includes unlimited runs through all five mazes with access to other attractions and entertainment at the Field of Screams the Haunted Stadium. (additional fees may apply)
Group Rate Ticket – Same as our general admission ticket but saves you $3 per ticket in groups of 10 or more.
V.I.P Ticket – This option by-passes the general admission line and gets you into the haunt FAST! V.I.P. tickets include 3-D glasses, separate V.I.P. entrances for mazes, one haunted coffin ride and NEW THIS YEAR a free photo of your haunted experience.
FREQUENTLY ASKED QUESTIONS
01. Is it scary?
Hell yes it's scary!
02. Are the monsters allowed to touch you?
The actors at the Field of Screams will not touch you. They will however get very, very close!!
03. Does the Field of Screams accept Credit Cards?
Yes. You may purchase tickets with a credit card online or at our box office.
04. Are there any age restrictions?
The Field of Screams is recommended for adults and teenagers. Children under 12 should be accompanied by an adult. Carrying young children through is NOT recommended.
05. Is there a lot of smoke in the mazes?
We do use fog machines. If at any time the smoke is too intense there are emergency exits located throughout the haunts.
05. Are there strobe lights?
Yes, we do use strobe lights occasionally through the mazes.
06. It was too scary!!! Can I get my money back?
Sorry 'bout it… but there are NO REFUNDS! You know exactly what you are getting when you get here!
07. Is it dark?
Ummm. Really?! It's a haunted house. Yes, there are many areas throughout the mazes that are very dark. Can you handle that?
08. Can we go through the mazes as many times as we want?
Absolutely! Go through the mazes as many times as you want until we close. Chances are your experience will be different each time.
09. Do you have security?
Yes. The Field of Screams always has professional event security on the premises. We seldom have any problems, but they are there just in case!
10. Can we be thrown out of the attractions for any reason?
Yes. We do not allow touching of our actors, props, foul language, pushing, and vulgar behavior. We have a list of rules, and if they are broken you will be removed and or prosecuted. If asked to leave there will be NO refunds.
11. Do you serve alcoholic beverages?
Yes, we are one of the very few haunted attractions that serve beer. Enjoy but please drink responsibly.
12. What can't we bring inside the Field of Screams?
Food, drinks, lighters, book bags, weapons, cameras, laser pointers, and flashlights! Cell phones and lighters may NOT be used to light your way through and will subject you to removal.
14. How can I work at the Field of Screams?
Follow this LINK to apply.
15. Can I take photos or video?
There is absolutely no video or photography of any kind! Leave your cell phone in your pocket or purse! You have been warned!
16. Are there fundraiser opportunities?
Yes. Email [email protected] for more information.
17. What happened to question number 13?
Don't you worry about that question… it's being dealt with!
Force of Nature Productions Presents: "Fallen Saints: Dia De Los Muertos"

@ Generation DCD Studio
Oct 21 @ 7:00 pm
Day of the Dead. One of the most cherished and celebrated holidays in Mexico. A time for families to visit and celebrate the lives of those who have passed.
As spirits gather on earth to be remembered, a small village faces an evil spirit whose dark secret was buried ages ago.
Join Force of Nature Productions as they take you deep into old Mexico and to the place where the legend began!
Fright Dome – Las Vegas

@ Circus Circus
Oct 21 @ 7:00 pm
Celebrate Halloween at Las Vegas's Scariest Haunted House Attraction
This Halloween, come see one of the scariest haunted house attractions in the nation. Created from the mind of Halloween entrepreneur Jason Egan at the young age of 23, Fright Dome at Circus Circus Las Vegas has been horrifying the masses since 2003. Egan's numerous years in the industry and passion for all things terrifying culminate to make Fright Dome one of the top two haunted house attractions in the nation year after year. Located inside of the Adventuredome at Circus Circus, Fright Dome transforms the five acre theme park during Halloween.
This haunted theme park features:
250,000 scare feet
6 NEW Haunted Houses
4 NEW Scare Zones
25 Rides & Attractions
Live Shows Nightly
and much, much more…
Over the years Fright Dome has become a popular haunted house attraction location during the Halloween season for celebrities including Michael Jackson, Stevie Wonder, David Copperfield, Holly Madison, Paris Hilton, Missy Elliot, Kevin Hart, Vanilla Ice, Corey Feldman, D.J. Ashba of Guns 'N Roses, Elvira, Linda Blair, Danielle Harris, Dana White and many more!
Knott's Scary Farm

@ Knott's Berry Farm
Oct 21 @ 7:00 pm
Los Angeles Haunted Hayride

@ Old Zoo at Griffith Park
Oct 21 @ 7:00 pm
Hours: Friday and Saturday nights – 7:00pm – 12:00am
All other nights – 7:00pm – 10:30pm
Mable's 6 Feet Under

@ Anaheim's Business Expo Center
Oct 21 @ 7:00 pm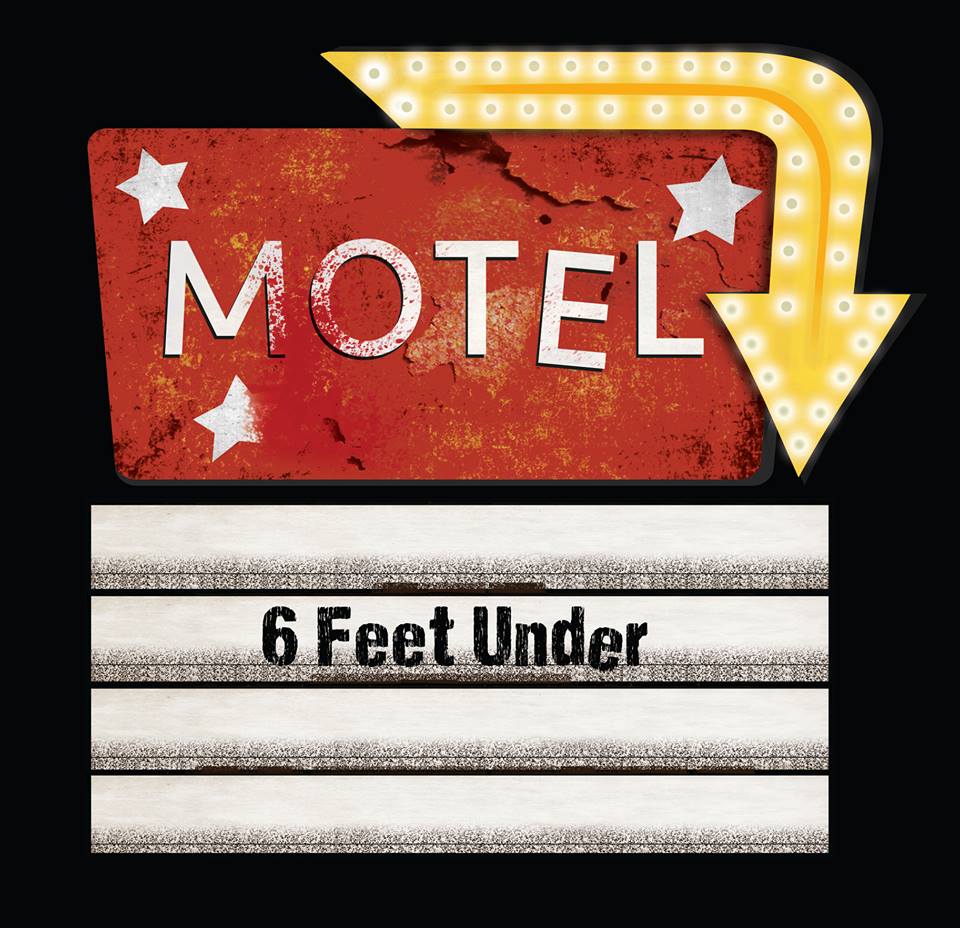 Located across the freeway from Disneyland at 1960 S. Anaheim Way, Anaheim CA 92805 THE MOTEL is a motel themed haunted house that includes an actual maze.
Building Occupational Opportunities and the MOTEL 6 Feet Under launches in Anaheim!
A new charitable organization is opening its doors in Anaheim. Building Occupational Opportunities (BOO!) has a mission to provide training in theatrical arts and construction to underserved adults. The premiere program of this organization is the construction of the MOTEL 6 Feet Under haunted house. Located in Anaheim's Business Expo Center, the haunted house is an actual maze, you could have a walk through of twenty minutes….or thirty….or more! But don't worry. You won't be alone. A swarm of animatronic monsters and undead MOTEL staff will be lost with you. With too many surprises to see in one pass through, the haunted MOTEL has come to life!
"We wanted to involve community members in creating something unique for the city of Anaheim. The haunted house features a motel theme to pay tribute to the amazing things the City's resort area has to offer," said Carolyn Carpenter, BOO! CEO and Co-Founder. BOO! is a family founded and operated charity covering three generations…From traveling the carnivals in the 1960's & 70's to building in Anaheim today. You can take the kids out of the carnival but you can't take the carnival out of the kids!
Generous companies have contributed to launch this charitable organization. Anaheim's Business Expo Center is partnering to provide the location. Turner Construction is the title sponsor. These generous companies are joined by, Brookfield Homes, Freeman, Largo Concrete, LKQ Pick Your Part, Mills Auto Collision Center, Pan-Pacific Mechanical, Raymond Group and Squires Lumber
The haunted house sparked its beginnings through the Anaheim Fall Festival, a tradition that has benefited the City of Anaheim for over 90 years. The Anaheim Fall Festival and Halloween Parade will take place on October 24th in downtown Anaheim. The Miss Anaheim Fall Festival Pageant is accepting applications and will also be held at the Business Expo Center on September 27th. More information can be found at: www.anaheimfallfestival.org
Sponsorships for BOO!'s MOTEL 6 Feet Under are still available. More information and tickets are available at www.motel6feetunder.org
"We build lives…..and haunted houses!" Like us on Facebook! www.facebook/motel6feetunder