When:
August 24, 2017 @ 7:15 pm
America/Los Angeles Timezone
2017-08-24T19:15:00-07:00
2017-08-24T19:30:00-07:00
Where:
Los Angeles
CA
USA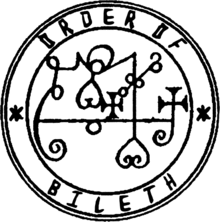 Even in the darkest room, a light of hope shines bright.
The Order of Bileth cordially invites guests to join them for this year's Remembrance Day, a celebration taking place on Thursday, August 24, 2017. Those attending will have the choice of two time slots: 7:15PM and 9:45PM.
Remembrance Day is a time to honor those who came before and the work that they have done for the Order of Bileth. This special event will allow guests to meet with members of the Order and witness firsthand the fruits of their labor. Guests will be invited to join their ranks and partake in their most sacred rituals. Light refreshments will be served. The evening will include a casual (non-alcoholic) cocktail hour, rituals, a formal ceremony, and more.
While this is a celebration, guests may be separated from other attendees for periods of time for sanctified rites, only to be returned shortly thereafter. For this reason, guests will be asked to sign a waiver prior to attending.
"This is a truly momentous occasion," said Steven Lundy, First Leading Knight of the Order of Bileth. "After years of laboring in secret, we have come forth from the shadows and the Order is stronger for it. We are closer than we have ever been to bringing a new age of splendor upon this world."
No previous knowledge of the Order of Bileth, or events prior to the evening, is required to attend. All are welcome, as all will be revealed as Bileth's love and light shine down upon us all.
Remembrance Day will take place at a secret location in Los Angeles, CA. This location will be revealed to guests in the days leading up to the celebration. A limited number of tickets are available for both time slots, and are on sale now for $60.